Our Vision
Welcome to Seed to Soul, your ultimate destination for natural health and wellness products that promote healing. Our diverse range of offerings includes THCA Flower, Delta-9 Edibles, Cartridges, Disposables, Tinctures, Baked Goods, and much more. We understand that each person's health journey is unique, and that's why we focus on providing top-notch products and educational resources to help you make well-informed decisions about your well-being.
Our mission revolves around enhancing the accessibility of natural healing with cannabis and other plant-based products. We firmly advocate for the decriminalization and destigmatization of these incredible natural remedies, recognizing their potential to transform lives.
At Seed to Soul, we believe in a holistic approach to healing that encompasses the mind, body, and spirit. Our vast selection of natural products, including CBD and THC options, and other plant-based remedies, aim to promote overall well-being. Empowering our clients to take charge of their health and wellness journey through healing and balance is at the core of what we do. Join us on this path to a healthier and more fulfilled life with the power of nature's gifts.
For more information about our dispensary, please click
here!
Store Hours
---
Monday-Thursday: 10am–8:30pm
Friday-Saturday: 10am-9pm
Sunday: 11am–7pm
Location
---
624 Tyvola Rd Ste 105-A
Charlotte, NC 28217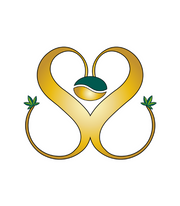 Free Shipping
Enjoy free 2 day shipping on orders $99 or more.
Use discount code: SEEDTOSOUL at checkout.
Express Delivery
Don't feel like waiting?
We also offer overnight delivery on orders placed before noon ET.
Visit Our Instagram
@seedtosouldispensary